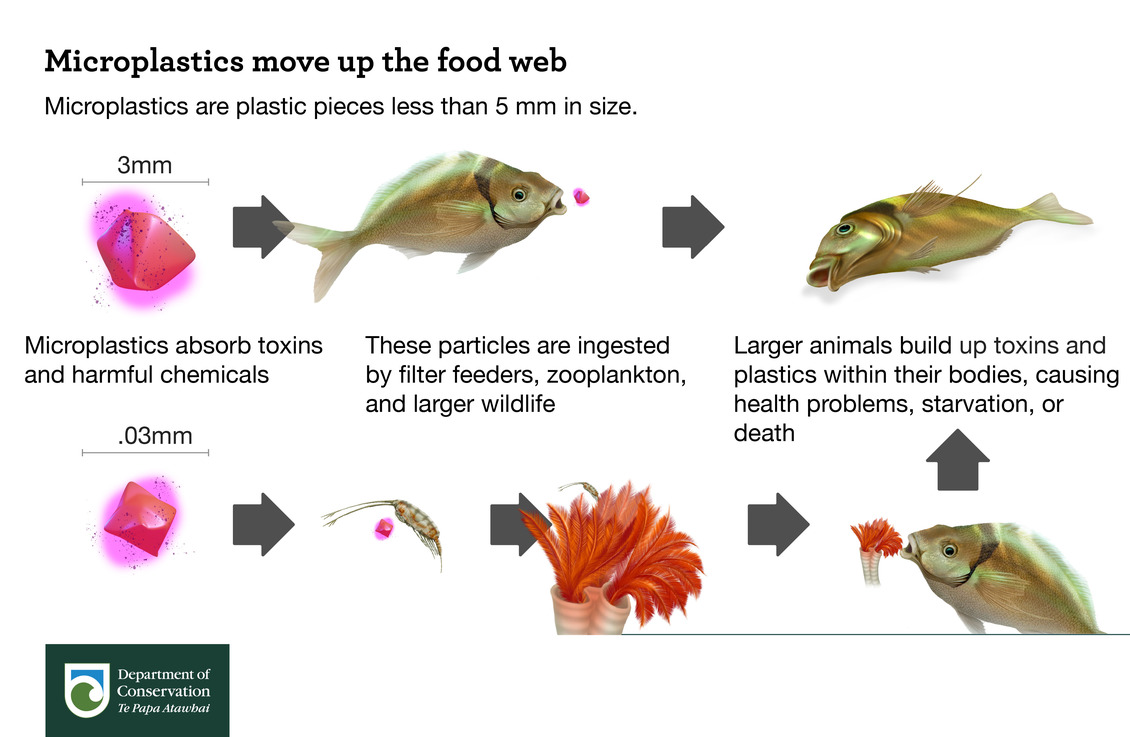 Plastic pollution is quickly becoming one of the biggest threats to marine biodiversity, affecting more marine animals than oil spills, heavy metals or toxins. In New Zealand, 61% of all marine litter is plastic.
Large plastics pollution can cause harm when it is ingested or when animals become entangled.
Microplastics are pieces less than 5 mm in size and are significantly more difficult to remove from the environment. Ingesting plastic pieces has been shown to reduce nutritional intake from tiny zooplankton up to large bivalves like oysters. These tiny fragments absorb harmful chemicals and other pollutants, which accumulate within larger species. This accumulation of plastic and toxins can also put human health at risk.
Download the Department of Conservation infographic as a PDF.
Copyright: Department of Conservation