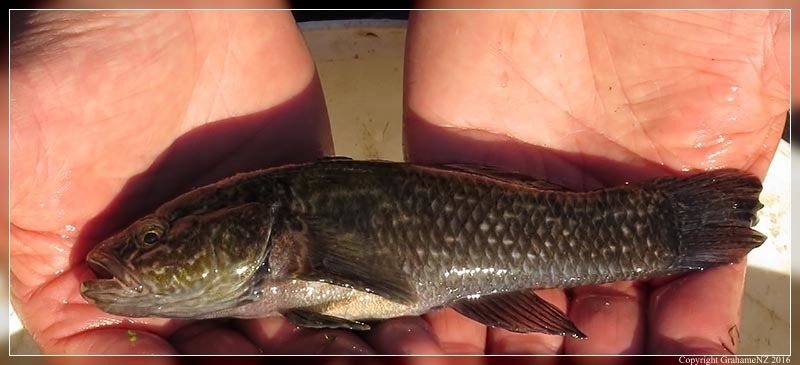 The life cycle of the giant bully (Gobiomorphus gobioides) remains somewhat of a mystery. Adults appear to prefer slow-flowing coastal habitats and are never found more than a few kilometres inland – it is possible that they may spend a long period in estuaries before moving into freshwater. Giant bullies are almost always found beneath cover, and emerge at night to feed.
The larvae are thought to have a marine phase, but no juvenile giant bullies have ever been positively identified.
The giant bully has been found in most regions in New Zealand. To date, there have been no studies of this fish so there is little known about it.