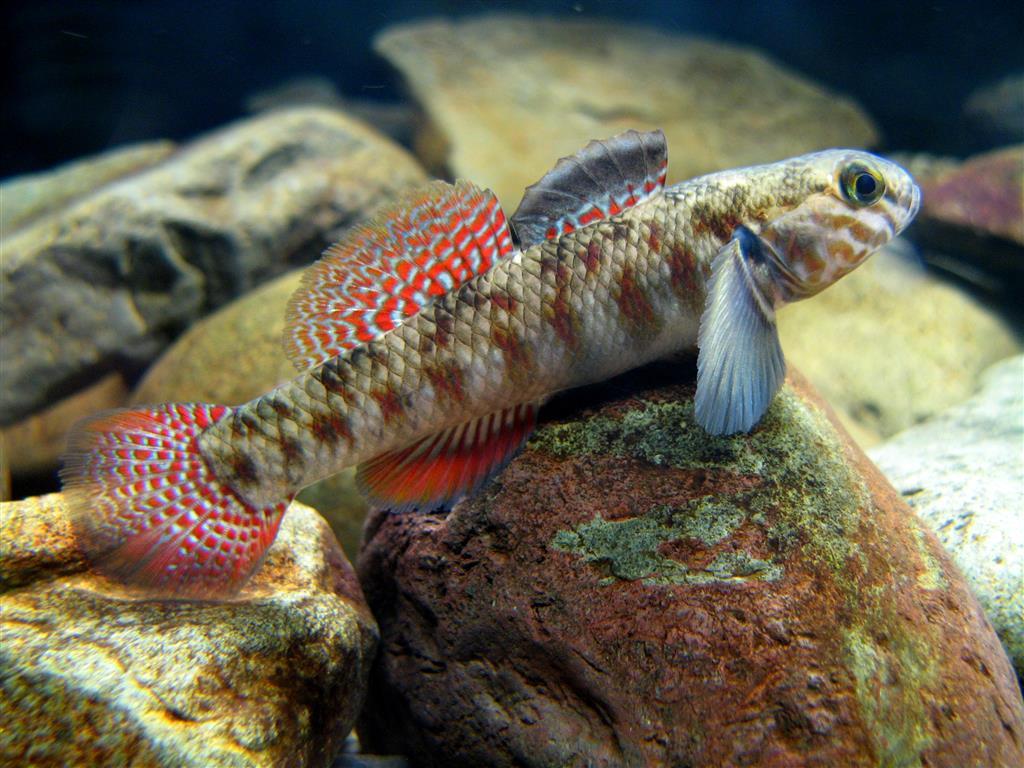 The redfin bully (Gobiomorphus huttoni) is strictly diadromous and does not establish in land-locked waterways like lakes. It tends to live near the coast, even though it is a very good climber (populations above 5-metre high waterfalls have been recorded).
Spawning takes place in freshwater, and after hatching, the larvae are swept out to sea. The juveniles enter freshwater in the spring and reach maturity about 2 years later.
Redfin bullies occur mainly in the runs and riffles of small bouldery streams, and their principal food is mayfly, caddisfly and chironomid larvae. Because of their dependence on this habitat, they are more sensitive to the effects of siltation in streams than other fish species.
Acknowledgement: Stella McQueen, Creative Commons 4.0