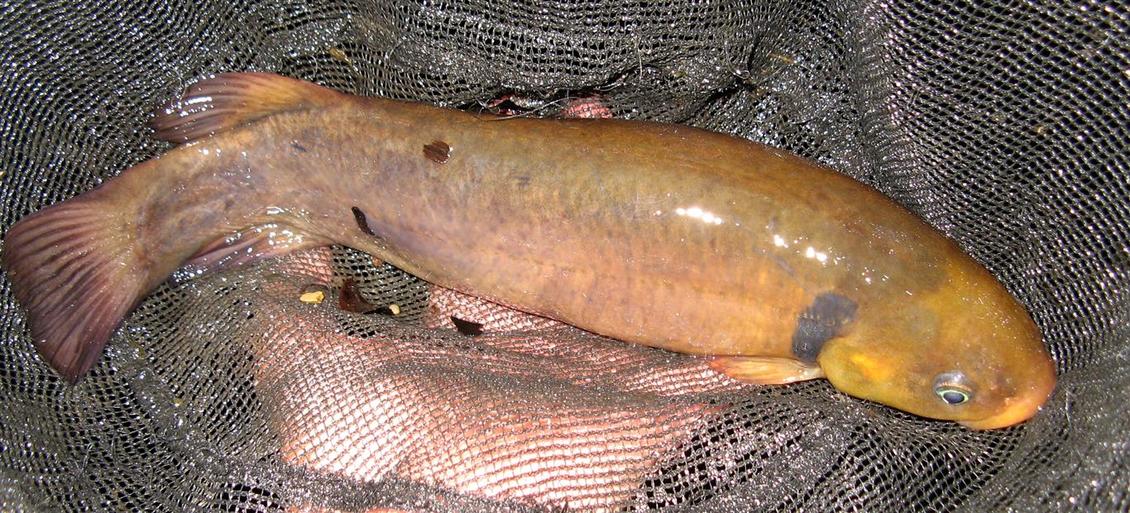 The shortjaw kōkopu (Galaxias postvectis) is unique to New Zealand. It is rare, secretive and seldom seen. It has an undercut jaw, which scientists think is adapted to scrape aquatic insects from rocks.
It is only found in streams with large boulders within native forests. Not being adapted to a variety of different habitats is one reason it is so rare.
All kōkopu lay their eggs on leaf litter and plants above streams during high flows. The hatched larvae then float out to sea where they live and grow over winter, migrating back upstream as whitebait in spring. However, all whitebait species can 'lake-lock' and carry out their entire life cycle in freshwater – this is termed lacustrine. To date only, one known lacustrine shortjaw kōkopu population has been found (in Mangatawhiri Reservoir), but species such as giant kōkopu, banded kōkopu and kōaro have a multitude of lacustrine populations nationwide.
Acknowledgement: Stella McQueen, Creative Commons 4.0