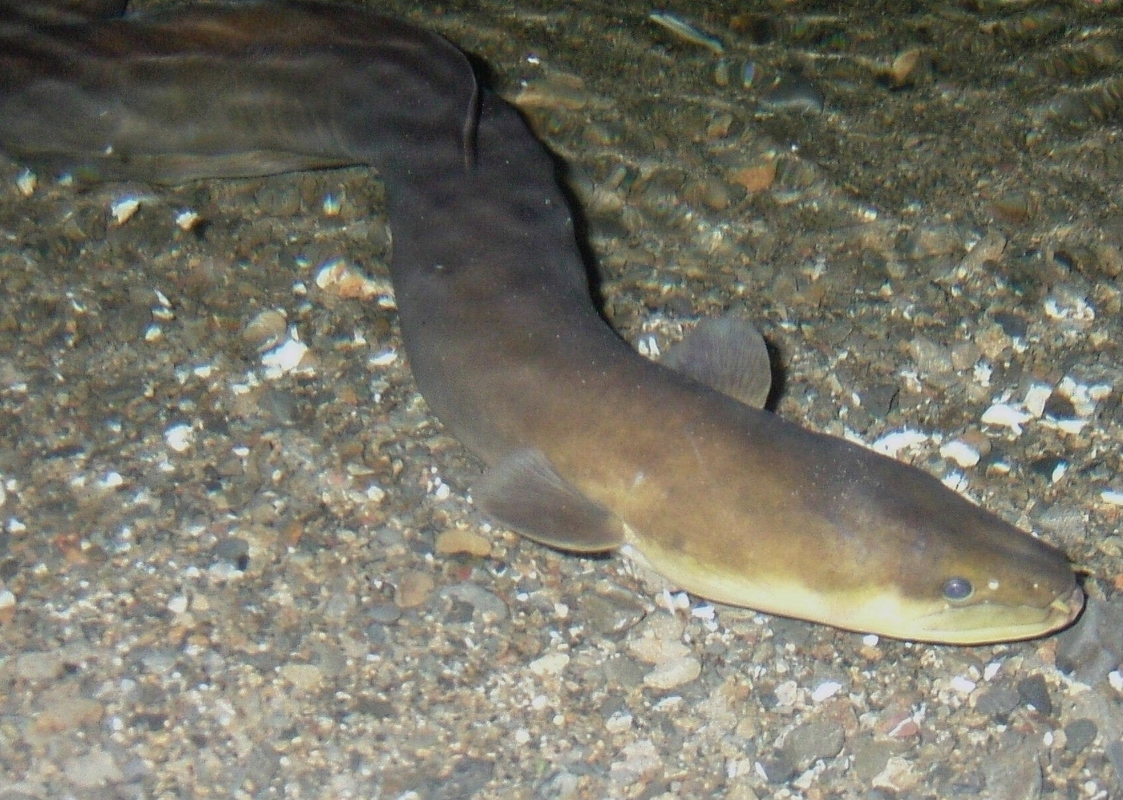 The longfin eel (Anguilla dieffenbachii) inhabits all types of water from tiny streams to the largest rivers, coastal and inland lakes, brackish (semi-salty) estuaries and lagoons.
The longfin can grow to 2 m long and live for over 100 years! The life cycle remains something of a mystery. The eels breed only once at the end of their life cycle. In autumn, adult eels leave the rivers and streams and head for the ocean. Scientists think the spawning grounds may be close to Tonga, but their spawning has not ever been recorded.
Considered a threatened species, longfin catch limits have recently been reduced and a maximum size limit applied to protect the large mature females.
The longfin eel has yet to be assessed for the IUCN Red List, but the New Zealand Threat Classification System lists it as 'at risk – declining'.
Acknowledgement: Public domain